Fiberglass mesh clothing Laid Scrim 68tex using for PVC flooring
Product Detail
Product Tags
Fiberglass Laid Scrims Brief Introduction
Shanghai Ruifiber Industry Co.,ltd is the manufacturer who produce laid scrim in China since 2018. So far, we're able to produce around 50 different items for different areas. The main prodcuts include fiberglass laid scrim, polyester laid scrim, triaxial scrims, composites mats etc. 
The glass fiber laid scrim, polyester laid scrim, three - ways laid scrim and composite products main ranges of applications: Aluminium Foil Composite, Pipeline Wrapping, Adhesive tape, Paper bags with windows, PE film laminated, PVC/wooden flooring, Carpets, Automotive, lightweight construction, packaging, building, filter/non-wovens, sports etc.
Fiberglass Laid Scrims Characteristics
High tenacity

Alkali resistance

Dimensional stability

Flexible

Low shrinkage

Low elongation

Fire resistance

Corrosion resistance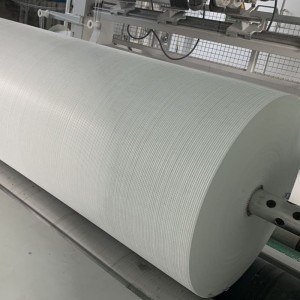 Fiberglass Laid Scrims Data Sheet
| | | | | |
| --- | --- | --- | --- | --- |
| Item No. | CF12.5*12.5PH | CF10*10PH | CF6.25*6.25PH | CF5*5PH |
| Mesh Size | 12.5 x 12.5mm | 10 x 10mm | 6.25 x 6.25mm | 5 x 5mm |
| Weight (g/m2) | 6.2-6.6g/m2 | 8-9g/m2 | 12-13.2g/m2 | 15.2-15.2g/m2 |
The regular supply of non-woven reinforcement and laminated scrim is 12.5x12.5mm,10x10mm,6.25x6.25mm, 5x5mm,12.5x6.25mm etc. The regular supply grams are 6.5g, 8g, 13g, 15.5g, etc.With high strength and light weight, it can be fully bonded with almost any material and each roll length can be 10,000 meters.
Fiberglass Laid Scrims Application
 a) Aluminum Foil Composite
Nove-woven laid scrim is widely applied in aluminium foil industry. It can help manufacture to develop the production efficiency as the roll length can reach 10000m. It also makes the finished product with better apperance.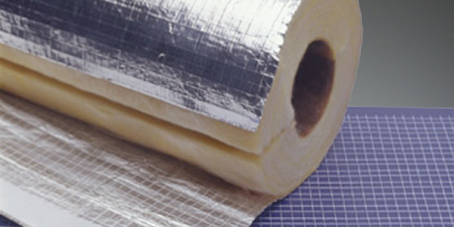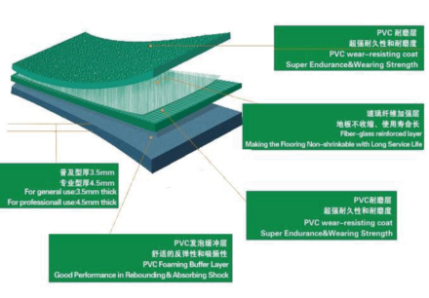 PVC Flooring is mainly made of PVC,also other necessary chemical material during manufacture. It is produced by calendering,extrusion progress or other manufacture progress, it is devided into PVC Sheet Floor and PVC Roller Floor. Now all major domestic and foreign manufactures are applying it as the reinforcement layer to avoiding the joint or bulge between pieces, which is caused by the heat expansion and contraction of materials.
c) None-woven category products reinforced
None-woven laid scrim is widely used as reinforced materail on kinds none-woven fabric, such as fiberglass tissue, polyester mat, wipes, also some top ends, such as medical paper. It can makes none-woven products with higher tensile strength,while just add very little unit weight.
Laid scrim can be used as basic materials to produce truck cover,light awning, banner, sail cloth etc.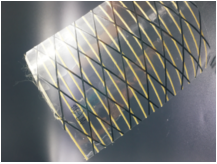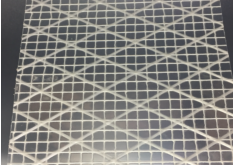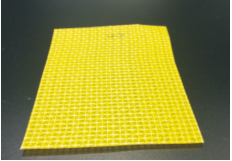 ---
---