In response to the needs of our customers, Shanghai Ruifiber have a large number of tri-directional laid scrims, based on the existing two-way laid scrims. Compare to normal size, tri-directional scrim can undertake the forces from all directions, make the strength more even. The application field is wider.
Tri-directional scrims can be found in many industries. For example, the seats in car and plane, wind energy electricity factories, packaging and tapes, wall and flooring, even in the pingpong table tennis or boats. Ruifiber's tri-directional scrims are showing significant performance in reinforcement, bonding, stability, keeping the shape, having the special requirement field.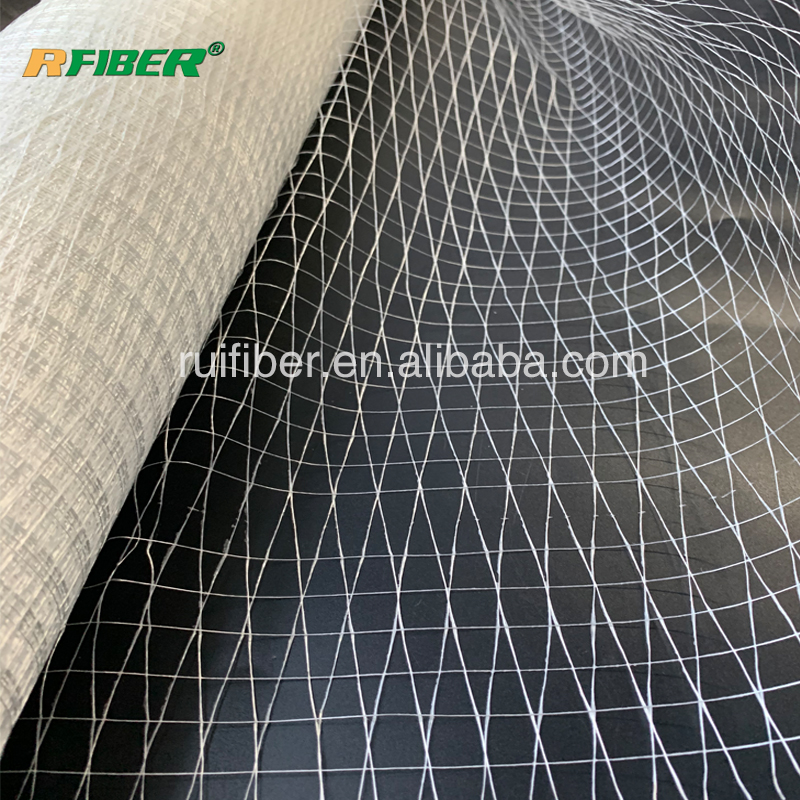 Our corporation has been specializing in brand strategy. Customers' gratification is our greatest advertising. We also source OEM company for Reinforcement Non-Woven Laid Scrims For Non-Wovens, Composite Laminated Scrims Fabric For Package, Carbon Laid Scrims Meth For Non-Wovens, The many thoughts and suggestions is going to be drastically appreciated! The great cooperation could boost each of us into better development!
---
PriceList for Tensile Strength Laid Scrim – Triaxial mesh fabric Laid Scrims for sailing – Ruifiber Detail:
Due to lightweight, high strength, low shrinkage/elongation, corrosion preventive, laid scrims offers tremendous value compared to conventional material concepts. And it's easily to laminate with many kinds of materials, this makes it has an extensive fields of applications.
Laid scrim can be used as basic materials to produce truck cover, light awning, banner, sail cloth etc.
Triaxial laid scrims also can be used for producing Sail laminates, Table tennis rackets, Kite boards, Sandwich technology of skis and snowboards. Increase the strength and tensile strength of the finished product.
Laid Scrims Characteristics
1.Dimensional stability
2.Tensile strength
3.Alkali resistance
4.Tear resistance
5.Fire resistance
6.Anti-microbial properties
7.Water resistance
With high strength and light weight, it can be fully bonded with almost any material and each roll length can be 10,000 meters.
Sails made from these laminates were stronger and faster than conventional, densely woven sails. It is partly due to the smoother surface of the new sails, which results in lower aerodynamic resistance and better airflow, as well as to the fact that such sails are lighter and because of that faster than woven sails. Still, to achieve maximum sail performance and win a race, stability of the initially designed aerodynamic sail shape is also required. In order to investigate how stable new sails can be under different wind conditions, we performed numerous tensile tests on different modern, laminated sailcloth. The paper presented here describes how stretchy and strong new sails really are.
Application
Laminated sailcloth
In the 1970s sailmakers began to laminate multiple materials with different characteristics to synergize the qualities of each. Using sheets of PET or PEN reduces stretch in all directions, where weaves are most efficient in the direction of the threadlines. Lamination also allow fibers to be placed in a straight, uninterrupted paths. There are four main construction styles:
Various combination of yarns, binder, mesh sizes, all is available. Please feel free to let us know if you have any more requirements. It's our great pleasure to be your services.
---
Post time: Feb-24-2022