China made "hand torn steel" has been mass produced!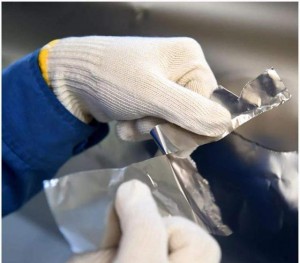 "Hand tearing steel" is a kind of stainless steel which can be torn by hand and is only a quarter of the thickness of A4 paper. Because of the difficulty of process control and the high quality requirements of products, its core manufacturing technology has been in the hands of Japan, Germany and other developed countries.
Now, TISCO has successfully mass produced stainless steel foil with a width of 600mm and a thickness of 0.02mm.   "Hand tearing steel" is a high-end product in the field of stainless steel plate and strip. Widely used in aerospace, national defense, medical equipment, petrochemical, precision instruments and other high-tech fields.
At the same time, Shanghai Ruifiber group has spent years of time and cost, continuously experimenting and innovating again and again, and successfully mass produced qualified laid scrims, a high-tech product with unique technology. Now, Shanghai Ruifiber has raised the manufacturing technology of laid scrims to the world leading level. Due to its high performance and stability, we have received a lot of orders from both domestic and overseas markets.   It is widely used in many high-tech industrial fields, such as aluminum foil lamination, floor lamination, carpet lamination, pipe winding, tarpaulin cloth, sailboat cloth, medical, automobile, aerospace, roof waterproof, prepreg and so on.
Laid scrim has a wide range of applications, some of which we can't think of.
Welcome all customers to contact us, developing more application fields together.
---
Post time: Apr-08-2021