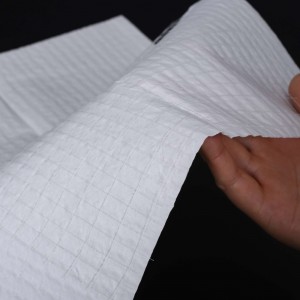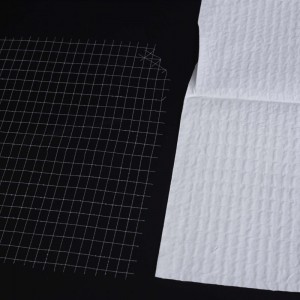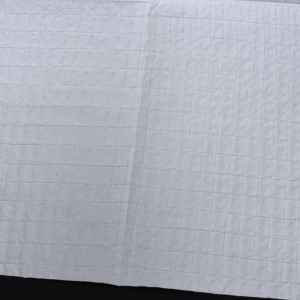 Laid scrims is the best material for laminating with many other kinds of materials, due to its light weight, high strength, low shrinkage/elongation, corrosion preventive, it offers tremendous value
compared to conventional material concepts. This makes it has an extensive fields of applications.
Laid scrim is widely used as reinforced materail on kinds none-woven fabric, such as fiberglass tissue, polyester mat, wipes, Antistatic textiles, Pocket filter, filtration, Needle punched non-wovens, Cable wrapping, Tissues, also some top ends, such as medical paper to medical products.
It can makes none-woven products with higher tensile strength,while just add very little unit weight.
Shanghai Ruifiber Industry Co.,ltd focus on developing different types of polyester laid scrims in different application field since 2018.
The Ruifiber's polyester hot melt adhesive laid scrims is a famous and successful product.
The weight about 2.5-4 gram per square meter only.
The scrim's construction can be 8*12.5mm, 10*10mm, 12.5*12.5mm or customized.
The laid scrim's bonding can connected multi-layer papers as a complete set after the temperature over 150℃.
The scrims packed as 5,000 or 10,000 liner meters each roll.
The inner cone is 3 or 6 inches.
The width can be between 100mm to 3300mm.
It able to cut into small width or small roll according to customer's
request also.
Easy to operate in production. Easy to carry and storage, saves the
delivery & produce cost for customer.
The Ruifiber's polyester hot melt adhesive laid scrims can be reinforced with few times 100% wood pulp paper to making medical paper.
This kind of medical papers mainly used in the hospital's operating room.The tension after wet water around 1000 times than ordinary paper towel.
The advantage of medical paper which composite with laid scrim
Low cost
Easy to use
Water absorption strongly
No burr
No dropping
The medical paper made by 100% wood pulp paper laminated with laid scrim is ideal hand wiping supplies for the doctors before and after the operation.
---
Post time: Sep-18-2020